Why Do People Need a Cleaning Service for Their Homes?
The average American home has over 7,000 different types of bacteria, which can lead to increased instances of illness, skin irritation, and breathing difficulties.
Regular cleaning is the best way to reduce bacteria in the home but more often than not, people are too busy with work and other responsibilities to keep up with cleaning. If you have children and pets, it can become even more difficult to maintain a hygienic home.
With almost 80% of households expected to use residential cleaning services by 2024, many companies offer cleaning services for homes in any location.
In this article, we will explore the benefits of hiring a professional cleaning service for your home and why this service is necessary for you and your family to live in a clean and hygienic indoor environment.
Why Do People Need a Cleaning Service at Home?
The importance of hiring a cleaning service for your home cannot be overstated. Having a regular housekeeping service allows you to free up valuable time and energy to focus on other important things, while also ensuring a clean and organized living environment.
Professional cleaners use advanced techniques and high-quality products to effectively remove bacteria and harmful substances, effectively promoting a healthy and hygienic home.
Furthermore, having your home professionally cleaned gives you peace of mind and reduces daily stress levels. It's certainly a worthwhile investment in your health, well-being, and the cleanliness of your home.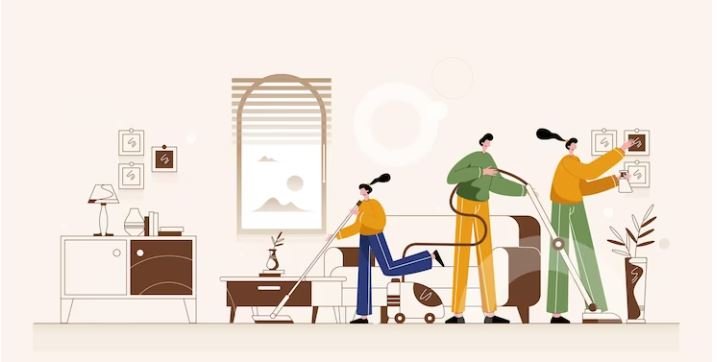 Top 10 Reasons for Hiring Professional Cleaning Services for Your Home
Maintaining a clean home environment is crucial for the health of you and your family. However, keeping up with cleanliness in a busy lifestyle can be a challenge, which is where professional help comes at hand.
If you're still unsure, read on to discover our top ten reasons to hire a professional cleaning service to keep your home's health in check.
1. You Desire a Lovely Home
If you're looking to keep your home looking beautiful and organized, hiring a house cleaner might just be the key. Whether you want daily cleaning services or prefer a weekly or one-time basis, you can choose the frequency that works best for your schedule.
Hiring a professional house cleaner will guarantee a beautiful and spotless home, providing you with peace of mind and a comfortable living environment.
2. You are Employed Full-Time
For those with limited time outside of work, personal needs like house cleaning are often neglected.
Keeping time for relaxation is nothing to shy away from, embrace the extra time and hire a professional cleaning service to alleviate stress and enjoy your leisure time.
3. Find Time for Your Children
For those with children, hiring a professional cleaning service can be especially helpful. With the demands of caring for children, from newborns to teenagers, there is little time for anything else.
Hiring a house cleaning can lighten this burden and provide you with more time to focus on your family and children.
4. You Enjoy Hosting Events
For those who enjoy hosting special house events, hiring a house cleaner can be a great advantage during planning.
Professional cleaners ensure that your home looks spotless, usually giving a better impression than if you cleaned it yourself. This frees up time to plan the event and take time to enjoy yourself instead of being bogged down by cleaning.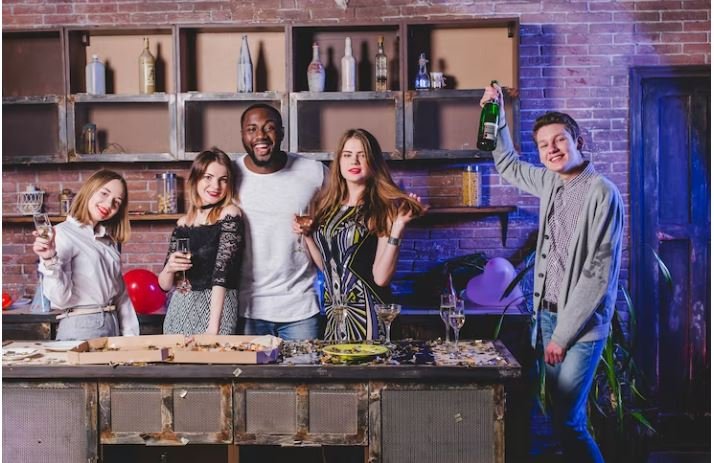 5. You Hate to Clean
If cleaning is not your favorite activity, you don't have to feel guilty about hiring a housekeeper. It's okay to prioritize your well-being and happiness and let a professional handle the cleaning.
6. You Lack Cleaning Skills
If you struggle with cleaning or you simply just want a thorough job done, consider hiring professional cleaners.
They will ensure all parts of your home are clean, including hard-to-reach areas, which will reduce the risk of bacteria growth and dust buildup.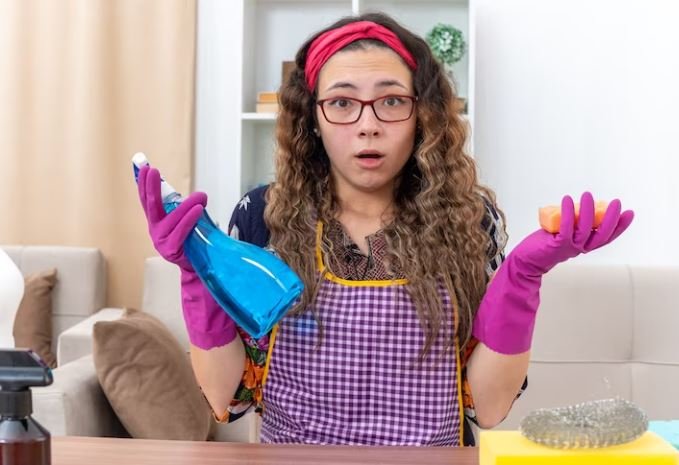 7. Manage Stress
Having a cluttered home can be quite overwhelming, especially if you have a busy schedule. Not cleaning your house regularly can cause stress and negatively impact your mental health.
Hiring a professional cleaning service for your home can help you take cleaning tasks off your to-do list and improve your overall emotional well-being.
8. You Own Pets
You can hire professional cleaning services to manage certain messes that your pets create which allows you to keep your home fresh and hygienic.
You can focus on spending quality time with your furry friends, instead of constantly worrying about cleaning up after them.
9. You Don't Have Cleaning Materials
Keeping a professional housekeeper eliminates the need to buy and store multiple cleaning tools for different areas of your home.
Check with your preferred cleaning service to confirm if they provide supplies before deciding to hire them.
10. You Want a Cleaner Living Environment
Hiring cleaning services for your home can improve its overall health and hygiene by removing harmful bacteria, mold and keeping surfaces sanitized.
This helps reduce the risk of illness for you and your family by preventing the spread of viruses and other contagious ailments.
Final Thoughts
Ultimately, the benefits of hiring a professional cleaning service far outweigh any potential drawbacks. And although it may require additional financial investment, it is well worth it.
This allows you to focus on your daily activities while still enjoying a spotless home. Whether you need a regular cleaning or a one-time deep clean after renovating, you can expect professionalism, reliability, and peace of mind from a qualified cleaning service.