carpet cleaning in Greenville sc
Revitalize Your Workspace with Professional Carpet Cleaning
our office space is a reflection of your business, and nothing makes a bigger impression than clean and fresh carpets. At Spotless Magic World, we understand the importance of maintaining a pristine work environment, and that's why we offer comprehensive carpet cleaning services tailored to meet the unique needs of your commercial space.
The Art of Carpet Cleaning
Over time, carpets accumulate dust, dirt, allergens, and even harmful bacteria. Our deep cleaning process reaches deep into the carpet fibers, extracting hidden contaminants and restoring your carpets to their original beauty.
Stubborn stains from spills, coffee, or ink can make your carpets look unsightly. Our experts have the knowledge and tools to effectively remove a wide range of stains, leaving your carpets spotless.
Clean carpets mean cleaner air. By removing allergens and pollutants trapped in your carpets, we help improve indoor air quality, creating a healthier workspace for everyone.
The Benefits of Choosing Spotless Magic World
Regular carpet cleaning not only keeps your carpets looking great but also extends their lifespan. It's a cost-effective way to protect your investment.
Our team consists of highly trained professionals who are passionate about what they do. They have the experience and knowledge to tackle even the toughest carpet cleaning challenges.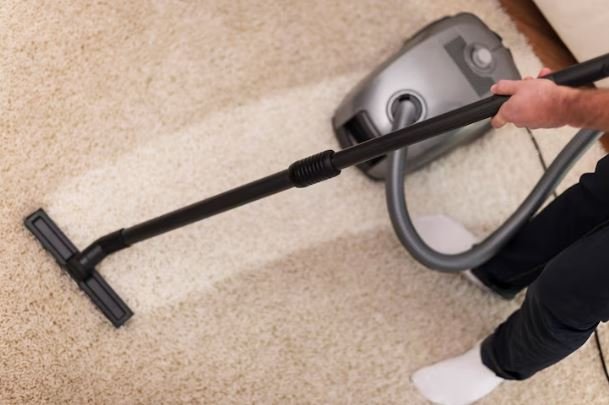 We understand that downtime can disrupt your business. That's why we offer flexible scheduling options to minimize disruption and ensure your carpets are cleaned at your convenience.
Book an Appointment Today
If you are looking for house cleaners in Greenville, SC, get in touch with Spotless Magic World LLC. We are proud to use non-toxic and eco-friendly cleaning solutions to give you peace of mind. Reach out to us for all your house cleaning needs and relax as we will handle it for you.