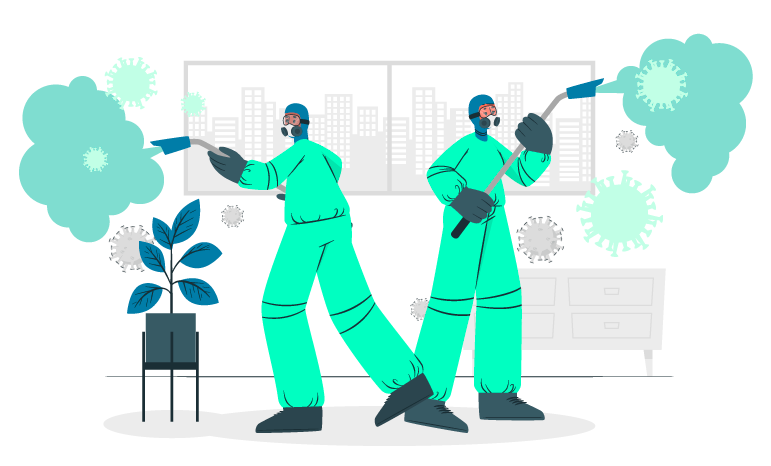 Disinfection Services in Greenville, SC
Effective Disinfection Services in Greenville, SC, for Safe and Healthy Homes and Workplaces
Disinfection services have become the need of the hour not just in commercial establishments but also in homes. Thankfully, you can turn to Spotless Magic World for superior and effective disinfection services in Greenville, SC.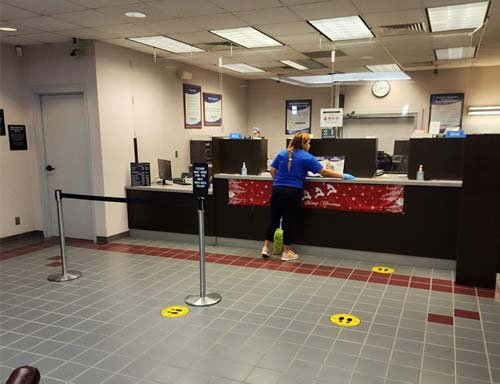 We offer specialized indoor disinfection services that are perfect for homes and high-traffic locations. We use EPA and CDC-compliant disinfecting protocols that help to treat a room or space against a wide spectrum of viruses, bacteria, and other harmful microorganisms.
Qualified Disinfection Specialists
We are proud to inform you that our technicians are highly trained and qualified to undertake disinfection of any premises. They use personal protective equipment (PPE) and respiratory protective equipment (RPE) when they go to homes or commercial establishments. Our specialist disinfection equipment allows us to deliver safe, healthy, and legally-compliant disinfection services.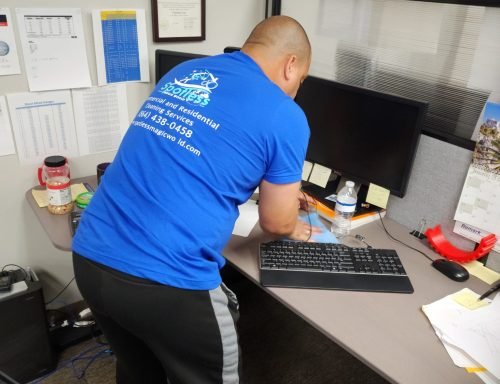 Touchpoint Cleaning and Disinfection
Whether you are worried about the health and safety of your employees, customers, or family, you can depend on Spotless Magic World to offer customized and effective disinfection services in Greenville, SC. We clean and disinfect common touchpoints, such as table and counter surfaces, doorknobs, handrails, light switches, and more. This minimizes the risk of microbial transfer.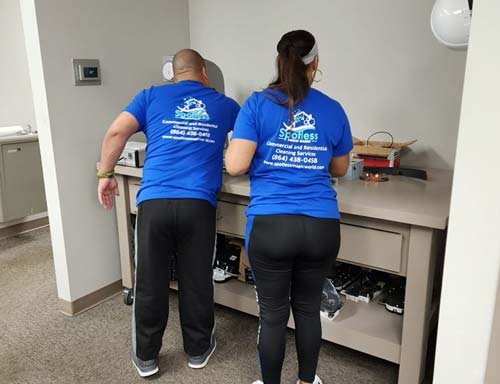 Disinfection Services in All Settings
Spotless Magic World has been in the commercial and residential cleaning industry for a long time. We have carved a reputation for being thorough, professional, and result-oriented. We have developed a comprehensive cleaning and infection program that can be customized to suit different settings. So, whether you are looking for home, business, or healthcare cleaning services in Greenville, SC, Spotless Magic World can meet your needs. We work with hospitals, homes, business establishments, office buildings, and schools to provide stellar disinfection services.
Schedule an Initial Consultation Today!
When it comes to disinfection services in Greenville, SC, you want a professional who understands the importance of cleaning and disinfecting. You cannot disinfect any surface without cleaning it first. Spotless Magic World has a trained and prepared cleaning crew that can avert the spread of seasonal flu virus and other contagious diseases with its disinfection services.
Book an Appointment Today
At Spotless Magic World, we understand the importance of maintaining a clean and safe environment, especially during these times of ongoing pandemic. That's why we are proud to offer professional disinfection services in Greenville, SC. We have the knowledge, equipment, and expertise to effectively disinfect and sanitize your home or commercial space, providing peace of mind knowing that your space is safe and clean.
Our team of experienced cleaners use advanced techniques and equipment to thoroughly disinfect and sanitize all surfaces, including high-touch areas such as door handles, light switches, and more. We use hospital-grade disinfectants that are proven to kill germs and bacteria, including COVID-19.
We understand that every customer has unique disinfection needs, which is why we offer customizable disinfection plans to meet those needs and budget. Whether you are looking for a one-time deep clean or regular disinfection services, we are here to help.
If you are looking for reliable disinfection services in Greenville, SC, look no further than Spotless Magic World. Contact us today to let us know your requirements and we will work with you to create a customized disinfection plan that meets your needs and budget.