HOUSE CLEANING GREENVILLE SC
How Our House Cleaning Greenville SC Works
Transform your home in just seconds with us! Schedule a quick and easy appointment to enjoy our top-notch, hassle-free house cleaning services today.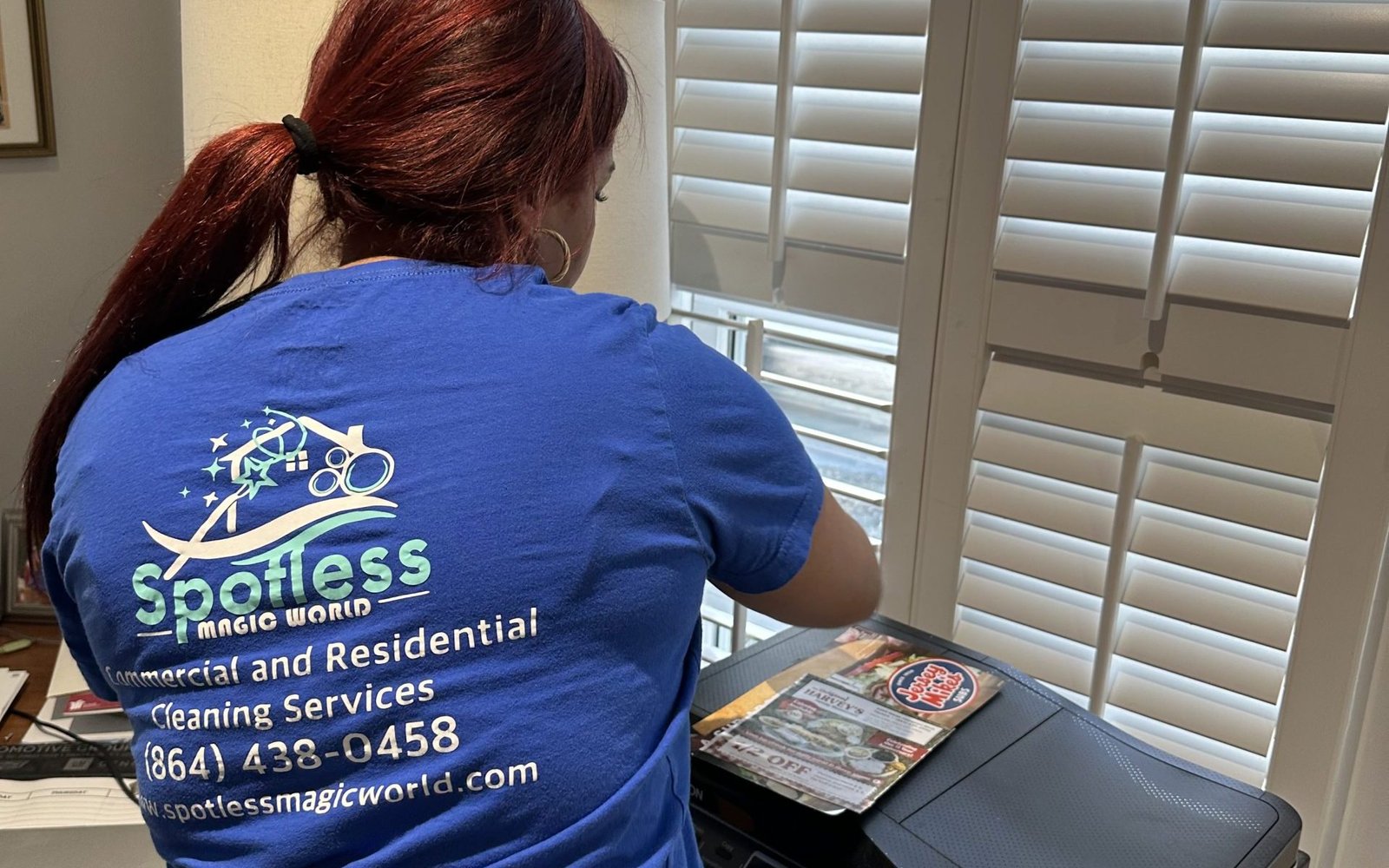 BOOK A SCHEDULE ONLINE
Say goodbye to cleaning stress and book your schedule online! Our expert house cleaning services are just a few clicks away! Our fast and easy booking process will have your home sparkling clean in no time.
WAIT FOR THE ACTUAL CLEAN
Skip the guessing game and experience true cleanliness with our latest and eco-friendly products. Our advanced formula delivers actual cleanliness that lasts. Experience it for yourself today!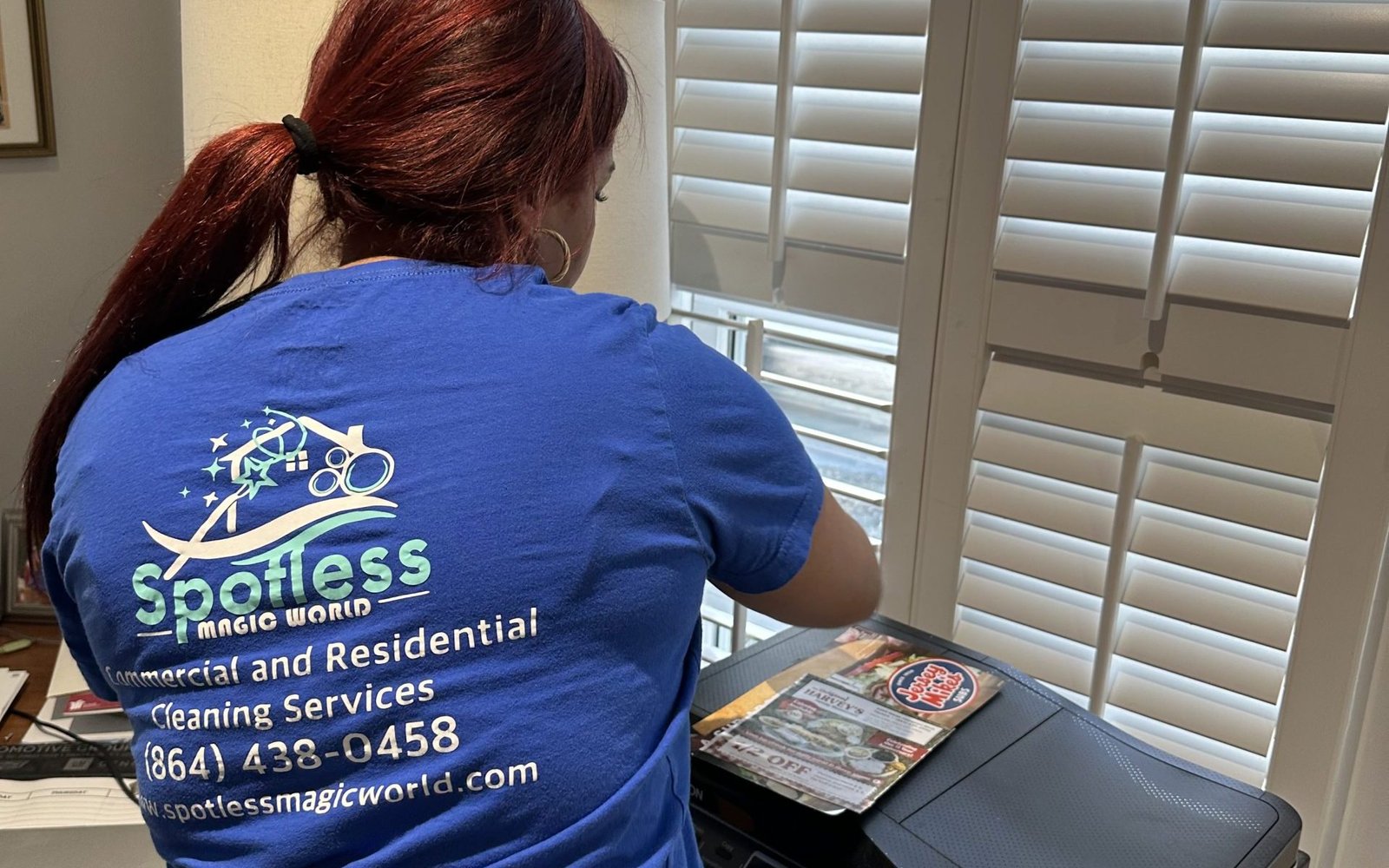 SIT BACK AND RELAX
Why stress over cleaning when you can sit back and relax? Let our experienced and skilled cleaners do the work for you. Our powerful formula removes even the toughest stains with ease. Try us now to enjoy stress-free cleaning!
Greenville House Cleaning Services
Spotless magic world offers top-notch house cleaning services in Greenville. From deep cleaning to regular maintenance, our skilled cleaners provide a spotless and refreshing home environment. Trust us to take care of your cleaning needs with precision and care.
Finding Trusted & Dedicated Cleaners to Clean Your Home or Business
Discover trusted and dedicated cleaners who prioritize your space. Our rigorous screening process and background check for each team member ensure exceptional care for your home or business. 
Why Choose Spotless Magic World?
Leave Your House Cleaning Greenville SC, to Us
Would you be surprised if we tell you that you can maintain a cleaner and healthier home without lifting a finger? Spotless Magic World can make that happen. Rather than spending your weekend trying to clean and tidy up your home, let us handle your housekeeping. We are reputable and reliable house cleaning greenville sc and we work with homeowners to help them reclaim their weekends.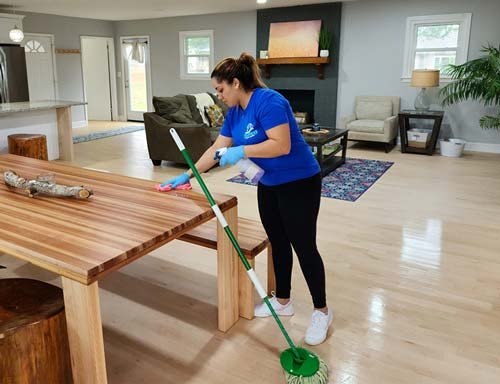 You can depend on us for professional and thorough home cleaning. Every member of our cleaning crew is professionally trained, licensed, and insured. Our team members have access to the latest cleaning equipment and tools, allowing them to clean even hard-to-reach places and corners. We will leave your home magically spotless so that you don't have to do it.
Spotless Magic World is one of the most reliable and trusted house cleaning greenville sc Our customers will vouch for our healthy home cleaning solutions and often recommend us to their families and friends.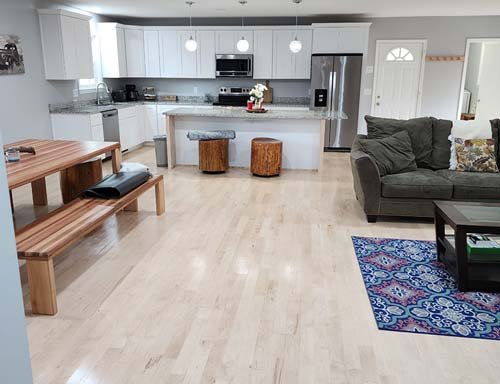 What Can You Expect from Our House Cleaning Service?
We offer customized house cleaning services. So, whether you are looking for weekly, monthly, or yearly cleaning services, we can cater to your needs. When you make use of our home cleaning services in Greenville, SC, our cleaning crew will leave your entire home looking sparkling. You will not have to worry about disease-causing bacteria and viruses.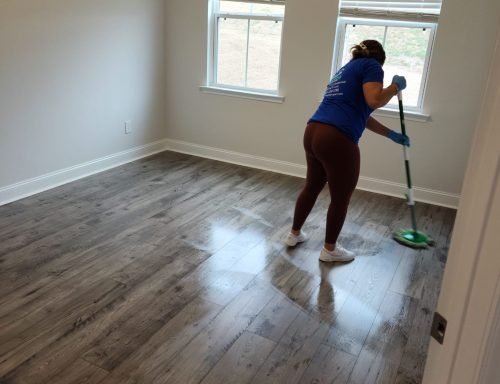 Spotless Magic World will not just clean your living room but also your kitchen, cabinets, windows, carpets, and bathroom. We are experts in cleaning homes and realize that homeowners may be too busy or tired after a long week to properly clean every corner. That is why we remove the stress of home cleaning by donning the mantle as your personalized home cleaners.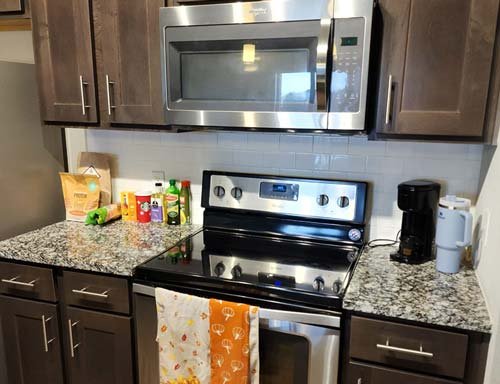 We take home cleaning and housekeeping to the next level. We will clean your kitchen sink, clean and disinfect your bathroom, vacuum and sweep your entire home, including carpets, load the dishwasher, and handle other cleaning tasks across your home.
Kitchen
Empty sink and load dishwasher

Wipe down exterior of stove top
Bathrooms
Wash and sanitize the toilet, shower, tub and sink
Book an Appointment Today
If you are looking for house cleaners in Greenville, SC, get in touch with Spotless Magic World LLC. We are proud to use non-toxic and eco-friendly cleaning solutions to give you peace of mind. Reach out to us for all your house cleaning needs and relax as we will handle it for you.