Cleaning Services in Greenville, SC and Surrounding Areas
Welcome to Spotless Magic World, where we believe in delivering exceptional results to our clients with our professional cleaning services Greenville, SC!

Comprehensive Cleaning Services in Greenville, SC
At Spotless Magic World, we're delighted to offer comprehensive cleaning services in Greenville, SC, and surrounding areas. Our wide range of services is tailored to meet your specific needs and ensure your space is spotless and sanitized. Whether you need regular cleaning maintenance or a one-time deep clean, we've got you covered. Our services include –
With advanced equipment and eco-friendly cleaning products, we ensure that your space is not just clean but also safe and healthy. So, say goodbye to dirt, grime, and pesky stains, and hello to a sparkling clean space with our expert cleaning solutions! 
Greenville's Top Rated Cleaning Service
Looking for top-notch cleaning services Greenville, SC? We've built our reputation on our unwavering commitment to reliability and experience, ensuring that every client receives comprehensive service from start to finish. 
With unmatched reliability and experience, we're the go-to choice for those who demand nothing but the best. Our top priority is customer satisfaction, and we'll do whatever it takes to exceed your expectations. 
And, if you're concerned about the environment or eco-friendliness, rest assured that we use only the most environment-friendly or eco-friendly products and practices available. Choose us for your cleaning needs and experience the difference that comes with working with the best!
How Our Cleaning Services Work
WAIT FOR THE ACTUAL CLEAN
Our Thorough and Efficient Cleaning Process
At Spotless Magic World, we provide a deep clean that exceeds your expectations. Our step-by-step approach ensures every part of your space is thoroughly cleaned with attention to detail.
We offer tailored solutions to fit your cleaning needs, from on-time deep cleans to regular maintenance services. Our expert cleaners use the best techniques and equipment to leave your space looking and feeling brand new. Choose us for superior cleaning services that go above and beyond. Contact us today to learn more!


At Spotless Magic World, our team of owners boasts extensive experience, a thorough background check, and comprehensive training, ensuring the delivery of exceptional results. When selecting our services, you can rest assured that your home or business is entrusted to capable hands. We take great pride in the rigorous training our team undergoes, which empowers us to consistently deliver exceptional cleaning outcomes. By choosing our services, you can eliminate all cleaning-related hassles, allowing you to focus on other priorities while we handle every detail with utmost efficiency.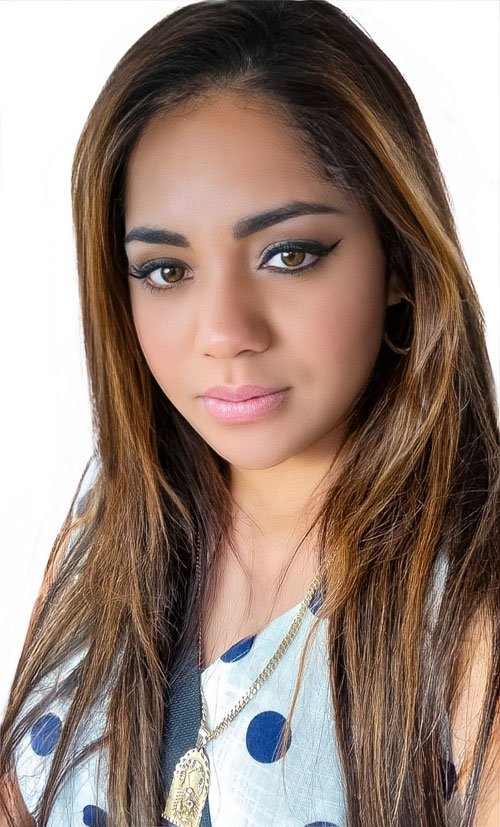 Denisse Gutierrez
OWNER
Denisse, a highly organized and articulate young woman, was born on September 4, 1994 in Havana, Cuba. Growing up in a Cuban family, she was immersed in a rich cultural heritage and instilled with strong values that have shaped her into the person she is today.
Briayan Gutierrez
OWNER
Briayan, A young entrepreneur, born on January 18, 1996 in Havana, Cuba, and raised in Miami, Florida, completed his high school studies in the city. He was an ambitious individual from a young age, driven to succeed and make a positive impact in the world.
Answers to Your Most Common Questions
We believe that informed customers are happy customers! That's why we've compiled a comprehensive list of answers to your most common questions and concerns in our FAQ section.
Whether you're curious about our pricing or policies, you'll find clear and concise explanations that showcase our expertise and transparency. Our aim is to make the decision-making process as simple and stress-free as possible for you by providing all the information you need in one place. If you can't find what you're looking for, don't hesitate to contact us. We're here to help you have the best experience with our company.
"We offer a wide range of cleaning services, including residential cleaning, commercial cleaning, deep cleaning, and specialized cleaning solutions."



"Time-saving, expertise, consistent cleanliness, and customized cleaning plans are some benefits of hiring a professional cleaning service."

"Pros: Convenience, professional results. Cons: Cost, relinquishing control. Assess your needs and budget to determine if it's the right choice for you."



"Consider their reputation, experience, services offered, pricing, and client reviews. Request a consultation to discuss your specific needs.
"

"Ask about their availability, cleaning methods, products used, pricing structure, and if they are insured and bonded for your peace of mind."



"Deep office cleaning eliminates hidden dirt, sanitizes high-touch surfaces, and creates a healthier work environment for employees."



"Commercial cleaning services include office cleaning, retail cleaning, floor care, window cleaning, and post-construction cleaning, among others.
"

"Research local cleaning services, read customer reviews, check qualifications, and request recommendations from trusted sources for a reliable house cleaner.
"

"A 6-10 cleaning list typically covers essential tasks, while an ultimate cleaning checklist is more comprehensive, including deep cleaning and detailed areas.
"

"Vacuuming frequency depends on foot traffic and lifestyle. As a general guideline, vacuum high-traffic areas 1-2 times per week, and less frequented areas every 1-2 weeks."



Cleaning Tips, Tricks, and Industry Insights
Discover the ultimate cleaning resource! We offer expert advice, useful information, and resources related to the cleaning industry. From quick cleaning tips to in-depth product reviews, our blog has something for everyone who wants to keep their space clean and organized. Check back often for new posts and updates!
Get in touch with our Cleaning Services Greenville SC, cleaning experts today! We're here to help with all of your cleaning needs. Contact us via phone or email for more information or assistance. Our conveniently located office is open for drop-ins, so feel free to drop by and say hello!
Proudly Cleaning Serving Greenville, SC, and Surrounding Areas
At Spotless Magic World, we provide exceptional cleaning services to the vibrant community of Greenville, SC, and its neighboring areas. From the bustling city to the charming suburbs, we'll help you achieve a spotless space. Here is our service area –
Greer

Taylors

Mauldin

Simpsonville