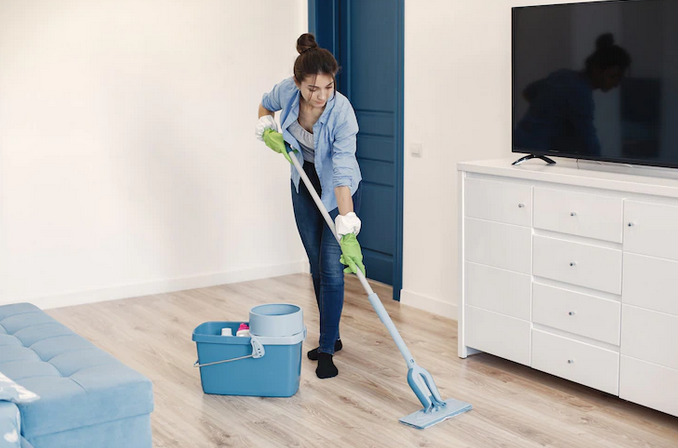 Key Questions to Ask Before Hiring Residential Cleaning Services
These two words, "home cleaning," can dampen a weekend's worth of spirits for a housewife or bachelor. Every family will engage in catfights, but one choice is always accepted without question. Hiring the assistance of a professional residential cleaning service. Yes, it is a lux in many urban areas, but it is also reasonably priced.
Hiring residential house cleaning services in Greenville, SC, could seem like the ideal choice because this is a lot to do and the majority of us have other things to worry about, such as employment or education.
What Kinds of Services Do You Provide?
Be certain of your needs and what maid services can provide before allowing them inside your home. For instance, you can want maintenance cleaning performed as frequently as once per week or you might want someone to fully clean your house once every two months. Think carefully about what you want, and be sure the cleaning business can provide it.
Which Products Do You Use?
Due to their dislike of certain chemicals in their homes, many people find hiring a maid to be intimidating. They could harm the environment or endanger curious pets who might lick the carpet out of curiosity. You should inquire if any of this is crucial to you. The top house cleaning companies will be able to address these worries and, in any case, only use the safest cleaning supplies.
What are your service timing and availability?
Another crucial consideration when choosing a house cleaner is availability. You can have a particular day of the week when you need things completed, or you might require more frequent service than the typical client. If you're not flexible, first make sure they can meet these demands before moving on. A routine that must be followed is OK, but you need a business with the capacity to execute this.
How many years have you been in the cleaning business?
Finding out how long a cleaning company has been in operation may also be helpful. While there are many excellent professional house cleaners who have only recently entered the industry, the top businesses typically have years of expertise under their belts. To be on the safe side, find out how long they've been doing this and take it into consideration while making your choice.
Are you insured and licensed?
People frequently neglect to inquire about licenses and insurance, although it's crucial. Enquire about these just as a precautionary measure. We hope you never need to use their insurance. However, accidents do happen, and while they're working, something might get ruined. Chemicals might leak, or something might drop and crack. This can be replaced without too much trouble by cleaning businesses that are licensed and insured.
How Much Do You Charge?
One of the most crucial factors is getting a price for exactly what you need. It's crucial not to choose the lowest option right away. There can be a good reason why the pricing is the lowest. They might not have as much industry knowledge as other businesses, or they might have bad customer reviews and need the business. Be sure to take the quote into account along with everything else. There are more considerations in addition to making sure the business fits inside your budget.
Trusted house cleaning services in Greenville SC, are difficult to find. It can be a little daunting to invite someone into your home to be around your possessions and your life, and you might not know how to locate one you can fully trust! Be sure to inquire about these matters and any others that come to mind. The top house cleaners will appreciate your inquiries and recognize your need to bring the ideal fit.