How to Get Wood Stain Out of Carpet?
No matter how careful you are to keep your beautiful carpet clean and clear, you can't avoid unwanted stains! Especially if you have a log home or wood walls inside, you may end up with stains on your carpet while treating the wood. However, if the stubborn stain doesn't get treated immediately and properly, it may cause profound damage to the carpet. In some cases, you may need to replace it with a new one. So, are you searching for – how to get wood stains out of carpet?
Before calling out a cleaning service, here are some DIY or homemade solutions that you can use to wipe out tough carpet stains.
What Is Wood Stain?
Wood stain is a type of paint applied to the wood to enhance the natural colors of the bare wood.
Several types of stains are always a threat to carpets and rugs. There are different types of wood stains. If you know the exact type of stain you're dealing with, applying the stain removal method will be easy. There are several types of wood stains –
Water-based wood stain
Spirit-based wood stain
Oil-based wood stain
Nongrain raising wood stain
In addition, two more common reasons cause wood stains-
Furniture legs stain the carpet
Wooden flooring stain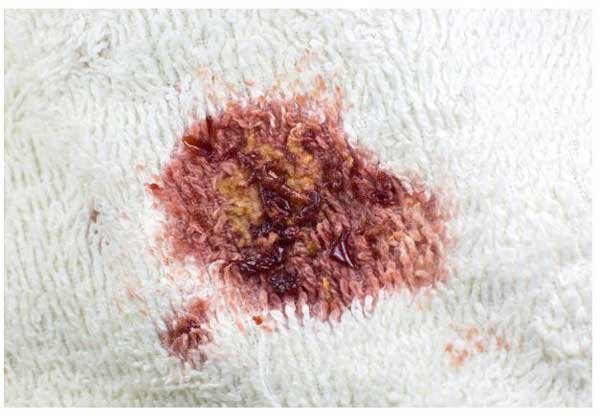 11 Pro Tips to Get Wood Stain Out of Carpet
Here are the tips; let's dive into it –
1. Use WD-40
WD-40, or lacquer thinner, is a powerful and excellent cleaning solution for removing gunk and scuff marks. WD-40 helps break down oil, especially old oily stains. You first need to spray WD-40 directly onto the stain and wait for the solution to absorb. Then blot the entire stain with a dry towel. Don't rub the stain; otherwise, it will become larger and more challenging to remove.
2. Use Carpet Stain Remover
As wood stains are very stubborn and hard to remove, you can use some impeccable remover. There are many types of ready-to-use carpet or wood stain removers on the market that can easily remove carpet stains.
But one thing you should keep in mind before applying that is you should test the remover on your other old carpets because sometimes using stain remover fades the carpet's elegance and color.
Look at the procedure or guidelines given on the bottle before using it.
3. Apply Mineral Spirits
Mineral spirit is a great option to dissolve wood stains, especially oil-based wood stains and finishes. You'll get this mild solvent at any hardware store, paint store, or home center. However, it will not harm the carpet unless you pour it directly on it. Apply mineral spirits to a cloth or cotton and then blot or dab it on the spot to get the result. Then switch to a dry, clean white cloth to absorb the remainder of the spot.
4. Clean with Hydrogen Peroxide
Hydrogen peroxide is an effective stain remover for protein and plant-based stains. Combine 3% of hydrogen peroxide with the same volume of warm water. Dip a cloth or cotton into the mixture and apply it to the affected area. Leave it overnight. Then wash it away.
Another formula is to mix two tablespoons of hydrogen peroxide into the dish soap and then pour it into a bottle. Apply the solution to the stained surface and let it sit for a few seconds before gently scrubbing it. Finally, use a towel to cover the scrubbing area.
5. Apply De-Solv-Liquid
De-solve liquid is very effective in removing stains from carpets. Just spray it lightly on a clean, damp white washcloth, wait for 5-10 minutes to sit it down, and then scrub it. Then blot the area with a clean, damp, soft white cotton cloth.
6. Apply Ammonia Solution
Ammonia solution is a great method for removing ugly stains from your carpet. Make an ammonia solution by mixing one teaspoon of liquid dishwashing detergent and one quart of ammonia in two cups of lukewarm water. Dip a sponge or cloth into the solution and then rub it on the scar. Start blotting from the outside and continue blotting until the stain gets wholly removed, and then rinse the carpet.
One warning about using an ammonia solution is that make sure the detergent you're using with ammonia doesn't contain bleach; otherwise, it will ruin or fade the color of the carpet.
7. Apply Detergent
Detergent is a less harmful and more effective solution to remove water-based wood stains. Prepare the solution with 2 cups of lukewarm water and one teaspoon of liquid detergent, and then directly spray the mixture on the scar area. Leave it for 15 to 20 minutes, then wipe the surface with a soft cotton pad or paper towel. Dry the surface and see the result!
8. Use Vinegar and Baking Soda
One of the most widely used antibacterial agents is a vinegar and baking soda solution, which is also used for many other purposes, such as stain removal.
Add a few drops of white vinegar to the baking soda, spray it on the stained surface, and rub it with a brush. After a while, wipe it off with a clean, damp cloth. Dry the area and get a clean carpet!
9. Alcohol works great
Alcohol works great as a stain remover; it dissolves the stain quickly. Apply alcohol to the surface with a towel and rub gently. One reminder, don't use alcohol on acetate, rayon, wool, or silk.
10. Apply Stain Magic
Stain Magic is a two-part stain removal solution that works like magic by removing stains caused by coffee, urine, tea, and many other difficult stains. It chemically alters the stain. Just unlock the bottles, mix the equal parts of solutions from the two bottles, and apply the mixture directly to the stain. Rub gently to remove the stain.
11. Use Nail Polish Remover
Nail polish remover is one of the good removals that works excellently on fresh stains. Furthermore, it works best after the wood stain, or gel wood stain has dried. Take a dry cloth or paper towel, dip it into the acetone, and then apply it on the affected surface with the damp cloth. Start pushing consistently with your hand over the stained surface. Then stain will start to stick entirely to the towel.
Wrap up
Many of you get frustrated after seeing the stubborn and hard stains or marks on your favorite carpet because you don't know how to get wood stains out of the carpet. Then throwing out the stained carpet or immediately calling cleaning services has become the only solution. But if you can use the suitable method at the right time, any stubborn stains will disappear, and you won't need to call expensive cleaning services. The above 11 tips will ease your work next time. Can't believe it? Try once! You won't be disappointed.
FAQs
Q. Can Professional Carpet Cleaning remove stains?
Yes, professional carpet cleaning successfully removes all types of stains from carpets. Usually, professional cleaners are trained in every type of cleaning and stain removal.