Why Use a Commercial Cleaning Service in Greenville, SC?
In today's fast-paced business world, it's essential to keep your workplace clean and well-organized. Not only does it create a healthy and safe environment for employees, but it also leaves a positive impression on clients and customers. However, keeping track of the cleaning and maintenance of a workplace can be challenging, especially for business owners who have a lot to do. 
In Greenville, SC, where there are all kinds of companies and organizations, they have one thing in common: the need for consistent cleaning that can upkeep a healthier workplace. This is where commercial cleaning services come in handy. 
A professional cleaning service is trained to provide top-notch cleaning services, ensuring that your workplace remains clean, healthy, and safe. Here are some crucial benefits of hiring a commercial cleaning service in Greenville, SC.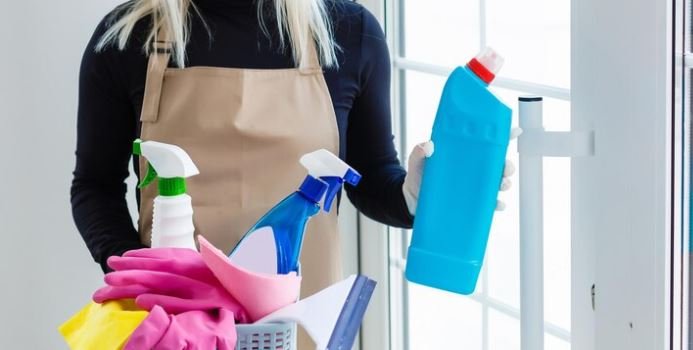 10 Important Benefits of Commercial Cleaning Services
1. Clients and Customers Will Be Impressed
A clean and organized workspace shows that the company is professional, makes a good first impression, makes people more comfortable, and shows that the environment is productive. This impresses clients and helps build good relationships with them. 
2. Long-Term Savings on Cleaning
Investing in a professional commercial cleaning service can result in long-term savings as it increases efficiency and eliminates the need for in-house cleaning staff. 
3. Get a High-Quality Cleaning
Hiring a commercial cleaner is an effective way to get high-quality cleaning for your business or commercial space. They use proper equipment, products, and techniques, as well as trained and experienced cleaning staff, which ensures a healthy and hygienic environment.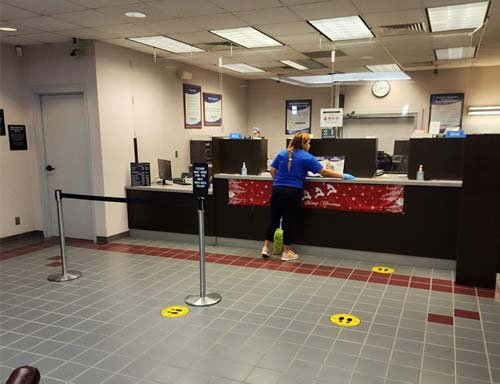 4. The Office Looks Clean and Professional
Professional cleaners help to maintain a clean and professional appearance in an office by performing thorough cleaning that meets standards, creates a positive image for visitors and employees, and contributes to a pleasant and productive work environment. 
5. Maintain a Healthy Work Environment
Commercial cleaning services regularly sanitize surfaces, eliminate grime, and prevent the spread of germs, which ultimately keeps the workspace or environment healthy and hygienic.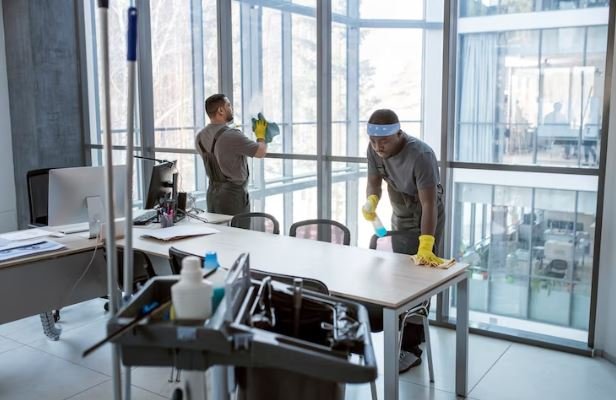 6. It's Better for the Environment
Hiring a commercial cleaning company is a great way to help the environment. They use eco-friendly products and energy-efficient equipment to reduce waste and conserve resources.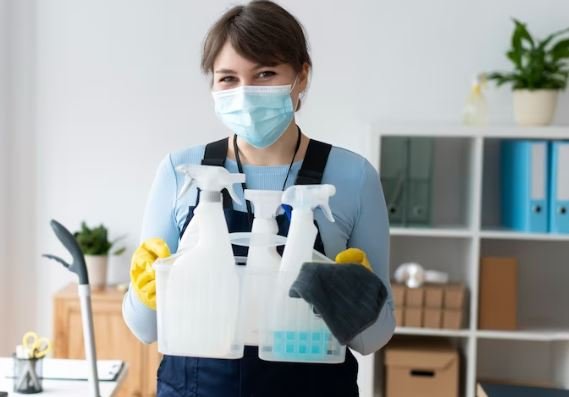 7. Identify and Prevent Future Problems
By thoroughly cleaning and inspecting a building and finding any potential trouble spots early on, commercial cleaning services help organizations spot and avoid future problems that help maintain cleanliness. 
8. Create a Presentable Place of Business
Commercial cleaners are vital in creating a polished and professional business atmosphere. Their services help to keep the workspace tidy and spotless, making a positive impact on clients and customers and presenting a great image of the business. 
9. Ensure a Thorough Clean
Commercial cleaners provide a top-notch cleaning service using the proper tools and techniques. They tackle every task, from dusting to deep cleaning, to leave your space spotless. Also, they'll customize their approach to meet your unique needs, delivering effective results every time.  
Wrapping Up
As we have seen, using a commercial cleaning service in Greenville, SC, has several benefits. It ensures the company's or organization's overall cleanliness and hygiene, which attracts clients and employees, improves indoor air quality, and, most importantly, reduces the spread of germs or viruses. Investing in commercial cleaning services is a wise step for companies or organizations to enhance operations and promote a healthy and productive work environment. 
We have been working as a professional commercial cleaning service for a long time and know how to satisfy our clients appropriately. If you need a professional cleaning service and want more information, then knock us at – https://www.spotlessmagicworld.com/
FAQs
Q. What Does a Commercial Cleaner Do?
A commercial cleaner is a trained professional who keeps places like office buildings, schools, hospitals, retail stores, and so on clean. The primary purpose of a commercial cleaner is to ensure the cleanliness and appearance of the facilities they work in, creating a safe and hygienic environment for employees and customers. They perform tasks such as – 
Dusting

Mopping

Vacuuming

Sanitizing surfaces

Cleaning restrooms