What's included in a Professional Move out Cleaning Service?
Relocating can be a daunting task, from packing to moving and unpacking in your new home. On top of that, with your security deposit at stake, there is always the added responsibility of deep cleaning your old house.
Using a house cleaning service for a thorough cleaning can prove to be a time, energy, and cost-effective solution. When you consider "what's included in a move-out cleaning service" it's important to know what the standards entail and to cross-check with your apartment policy for a cleaning checklist to make sure no detail is overlooked.
Real estate agents often have specific cleanliness standards, and it is advisable to inquire about them to prevent the need to redo cleaning or forfeit a portion of your deposit. In this article, we will explore the services included in a professional move-out cleaning checklist, and make sure you get your full security deposit back.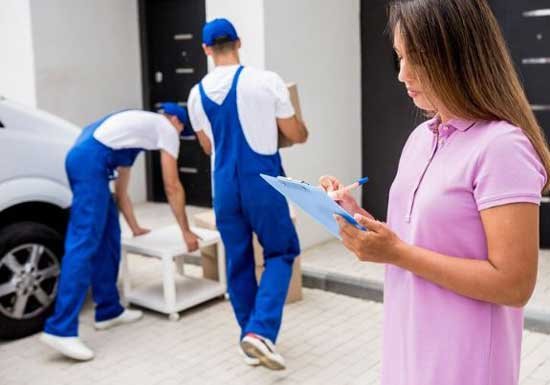 Importance of Move-Out Cleaning Service
If you're planning to move out of your old apartment and start anew, hiring a professional move-out cleaning service is an essential first step.
Move-out cleaning companies allow you to save time and energy, as moving can be a time-consuming and exhausting process. Instead of worrying about cleaning your old residence, you can simply focus on settling into your new home while the professionals handle the cleaning.
Professional cleaners usually have the necessary expertise, tools, and equipment to handle any cleaning job efficiently. They are experienced in handling a variety of cleaning tasks to leave your old residence spotless.
Move-out cleaning is crucial for the full refund of your security deposit, and professional cleaners help ensure the cleanliness of your old residence according to the required standard. This way, you can easily avoid any deductions from your deposit.
Leaving your old residence in pristine condition for the next tenant, professional cleaners will allow you to focus on the next chapter of your life with peace of mind.
What's included in a Move-Out Cleaning Service?
Move-in and move-out cleaning is a specialized service that involves cleaning a home after the owners or tenants have vacated the premises.
While certain cleaning companies specialize in thorough cleaning, others offer it as a part of their regular cleaning services. Furthermore, the services can be customized to address specific issues including, pet stains and cigarette odors. Here is the cleaning checklist that is included in a move-out cleaning service –
1. Leaving Room and Bedroom Cleaning
When you hire professional move-out cleaning services, you can expect them to clean individual rooms, including wiping down light switches and tidying baseboards.
Bedroom and living room fixtures tend to gather dust and cobwebs more easily, so you can rest easy while the cleaners work their magic. Furthermore, a professional cleaner will also clean ceiling fans as part of the process to ensure thorough cleaning of the entire home.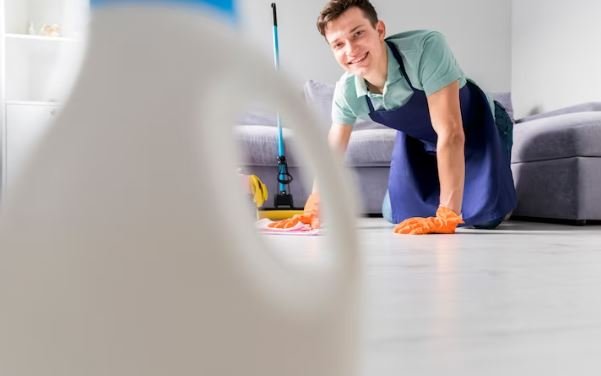 2. Kitchen Cleaning
It's important not to overlook the kitchen when moving out, as it is one of the rooms that is used daily. As part of the move-out cleaning process, all appliances should be wiped down, and countertops disinfected.
If you require deep cleaning for the stove and refrigerator, it's important to check with the cleaning company to see if this is included in the service or not.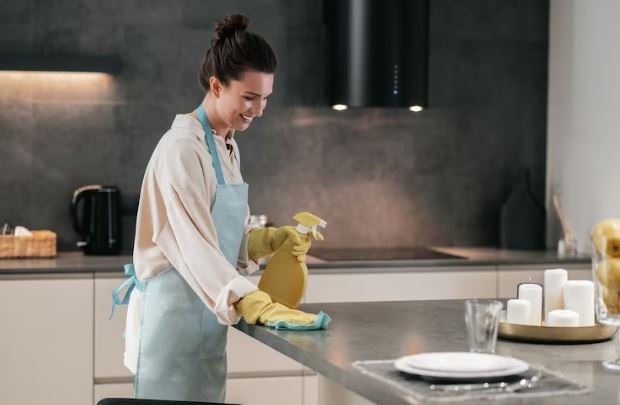 3. Bathroom Cleaning
Cleaning the bathroom includes wiping down and disinfecting the surfaces, as part of the move-out cleaning service.
Toilet bowls will also be included in the services, as well as around the tank. Sinks, tubs, and showers should also be wiped down to leave no trace of dirt or grime.
Additional Services
Including the standard cleaning services, professional move-out cleaning services offer a range of additional services that can be tailored to your specific needs. Knowing what's included in a move-out cleaning service can help your manage your checklist more efficiently.
These services are designed to ensure that your old residence is left in pristine condition, allowing you to move on to your next home with ease. Professional cleaners will help you receive your security deposit back in full and provide you with peace of mind.
1. Trash Bins
As part of the move-out cleaning service, it is expected that all garbage will be collected and disposed of appropriately.
Once the cleaning is completed, all trash will be removed from the home or apartment, ensuring that the space is left in a spotless condition.
2. Cleaning Baseboards
Move-out cleaners typically include cleaning the baseboards and doors, including those in hallways. All baseboards should be thoroughly cleaned, and all doors and doorways will be wiped down to remove any excess dirt.
It's the professional cleaners' job to leave the entire home looking and feeling clean and refreshed, ready for the next occupants to move in.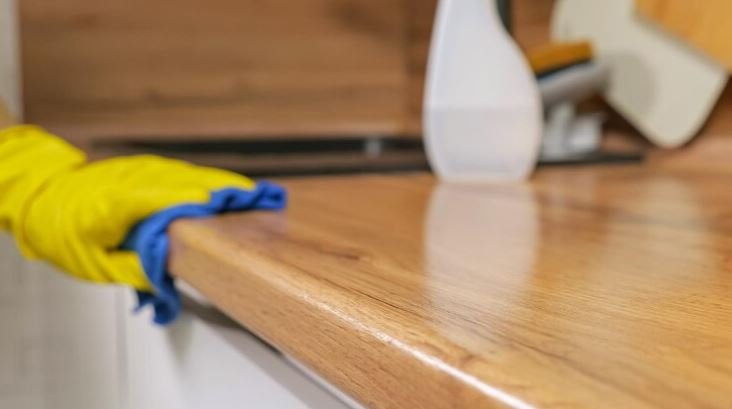 3. Door Frames and Light Fixtures
Professional cleaning services will help you create a move-out cleaning checklist with services that can easily go unnoticed.
Door frames and light fixtures are included in the move-out cleaning services, as these can be worn out and dirty with months or years of excessive use. Hire a move-out cleaning service to ensure even these small parts of your older home are left spotless.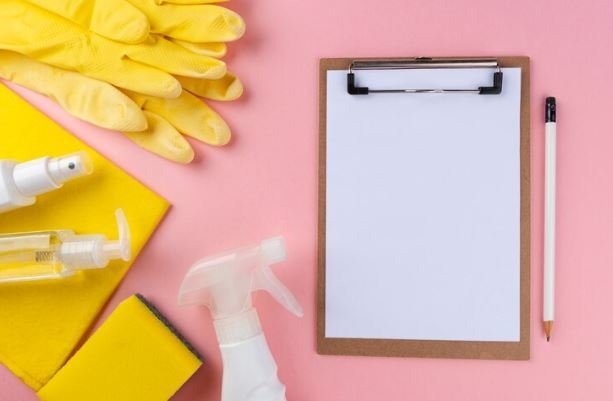 4. Deep Cleaning of Carpet and Upholstery
Deep cleaning carpets and upholstery is a crucial part of any move-out cleaning service, as these cleaners come with specialized equipment and techniques to remove dirt, stains, and odors that maybe be embedded in carpets.
Upholstery and carpet cleaning can make a significant difference in the overall appearance and cleanliness of the home.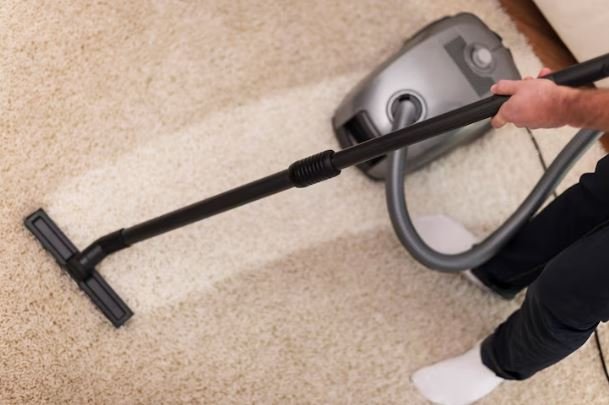 Key Takeaways
There are many advantages to enlisting the help of professional move-out cleaning services to handle your moving-out checklist. By doing so, you can free up time to focus on other tasks related to the move, while also increasing the likelihood of getting your full security deposit back. It's always important to know what's included in a move-out cleaning service.
By hiring a move-out cleaning service, you can receive a free estimate depending on the size of your previous residence and get a fresh start in your new home!