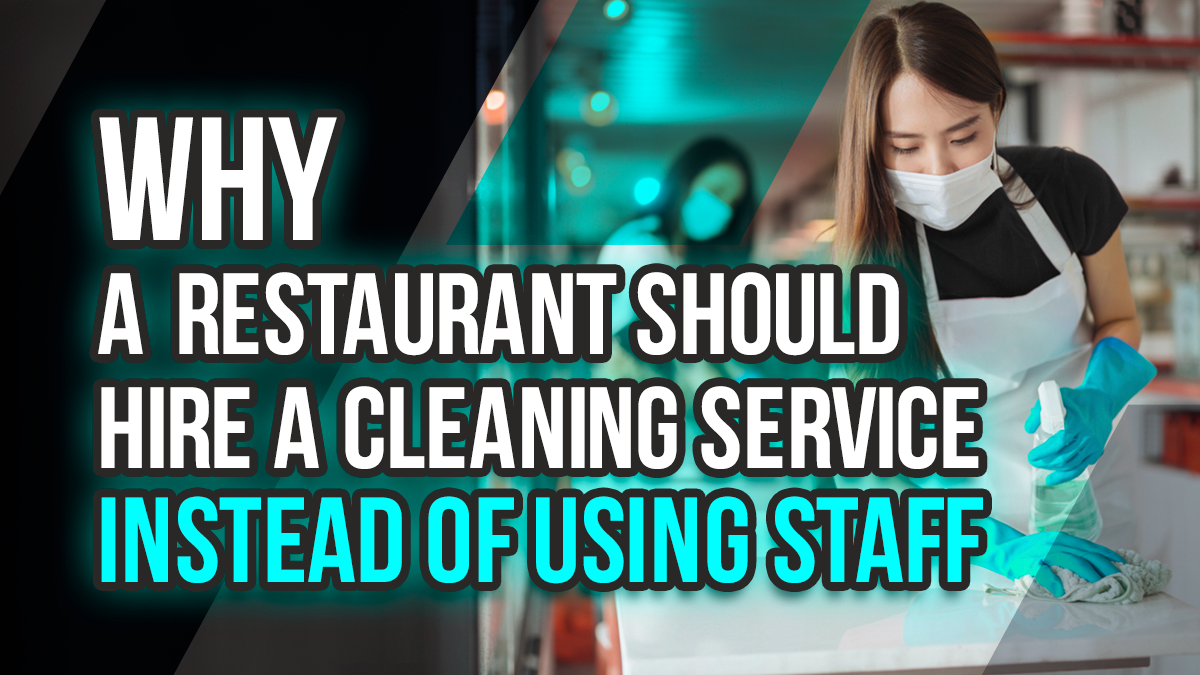 Why a Restaurant Should Hire a Cleaning Service Instead of Using Staff?
Running a restaurant is about providing top-notch service and creating a memorable dining experience for the customers while maintaining cleanliness and a hygienic environment, which are essential to the establishment. As we all know, a restaurant's environment is just as crucial as its food; it sets the vibe for an amazing dining experience.
However, your team or staff may be good at making food and serving customers, but it may not be their strong suit to keep the restaurant clean and sanitary. That's why hiring a professional cleaning service can make all the difference.
Hiring a professional cleaning service can provide numerous benefits; additionally, vacuuming or mopping the floors, they are also properly trained in enhancing sanitation and creating a more inviting atmosphere for customers. Let's discover some important reasons why it's a smart move for a restaurant owner to hire a cleaning service to create a great impression in front of customers.
9 Reseasons Why a Restaurant Should Hire a Cleaning Service Instead of Using Staff
1. A Thorough Cleaning
Hire a professional cleaning service to say goodbye to sloppy cleaning and hello to a spotless space. Professional cleaners dust, vacuum, mop, and sanitize every nook and cranny by utilizing the right tools and techniques, leaving no surface untouched.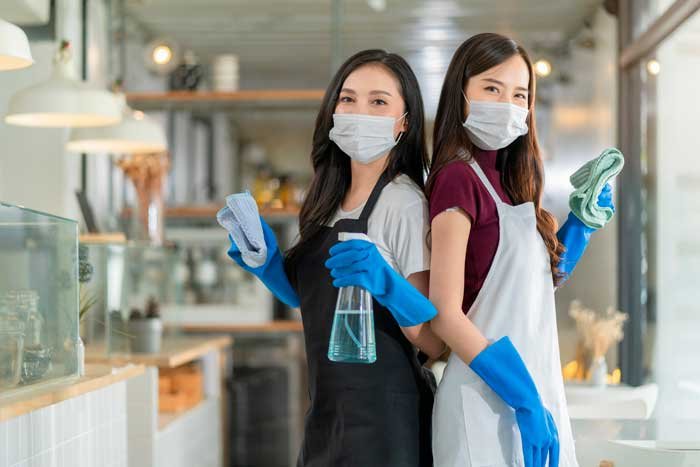 2. Trained in Cleaning
Professional cleaners are the best at cleaning because they know how to clean quickly and well using the latest tools and techniques. Additionally, they are trained in various cleaning methods, disinfection procedures, and safety protocols, which ensure high-quality cleaning results and customer satisfaction.
3. It Reduces Management Stress
Ditching the DIY cleaning and hiring professionals to handle the job can be a lifesaver for management because trained cleaners come up with the skills and required equipment to tackle the grime and dirt. This not only boosts your restaurant's appearance but also improves indoor air quality and lowers the risk of health hazards. Hence, trusting professional cleaners means cutting out one more thing to stress about.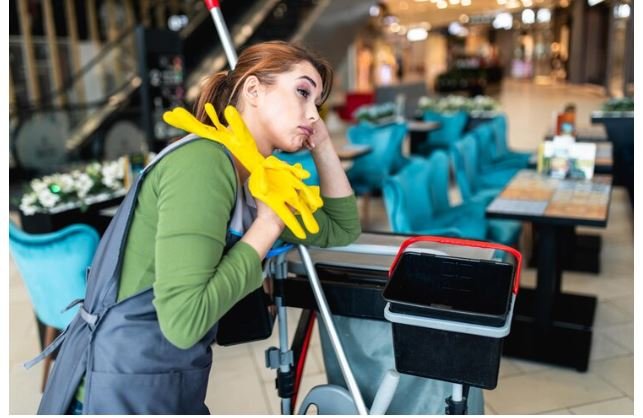 4. They Use the Latest Equipment
Professional cleaners are equipped with the latest gear to do their cleaning job correctly. They use cutting-edge technology and techniques to clean your space thoroughly. Thanks to their cutting-edge equipment, every mess is manageable for these professionals to tackle. The latest equipment speeds up the job and provides fantastic results every time it's used.
5. Make Employees Hassle Free
Professional cleaners take the hassle out of cleaning for employees, leaving them free to focus on work. Their skills and cutting-edge gear create a clean, stress-free environment that boosts productivity and makes everyone's day more manageable.
6. Improve Hygiene and Sanitation
With professional cleaning services, hygiene, and sanitation get a significant boost. They clean the area well using their tools and the latest technologies to get rid of dirt, germs, and other harmful things. This keeps the environment healthy and reduces the risk of illness.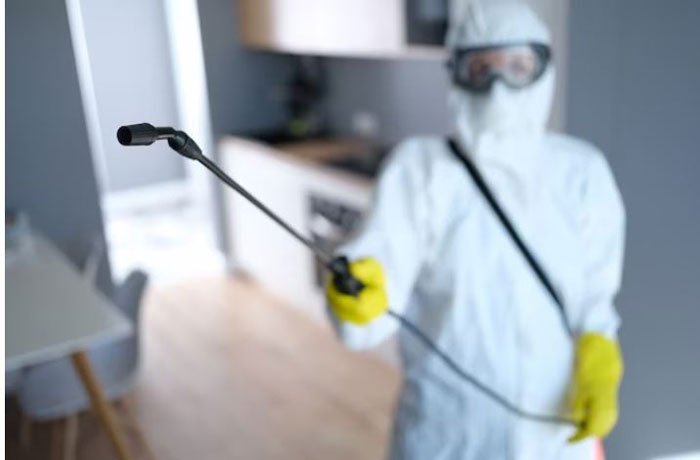 7. Impress Your Customers
Impress valuable customers by creating a spotless, healthy, and welcoming environment. Professional cleaners make your restaurant look spotless, which makes customers feel better and overwhelmed. Additionally, a clean space speaks volumes about your professionalism.
8. Great Value for Money
If you're thinking of leaving cleaning responsibilities to the staff member, the results will not be as great as the professional cleaning services. Moreover, you have to pay extra wages to them. On the other hand, professional cleaning services will provide high-quality cleaning solutions. Also, skilled technicians use eco-friendly products and equipment to provide sparklingly clean and hygienic spaces, where the results come up with far better results that will be value for money.
9. Lower the Chance of a Pest Infestation
In dirty places, especially where food gets left, there is a chance of pest infestation, and if it happens, it might cause numerous problems like contaminated food and unhygienic living and dining areas. Hiring professional cleaners and their regular cleaning services can prevent this from happening and save you lots of time and money too.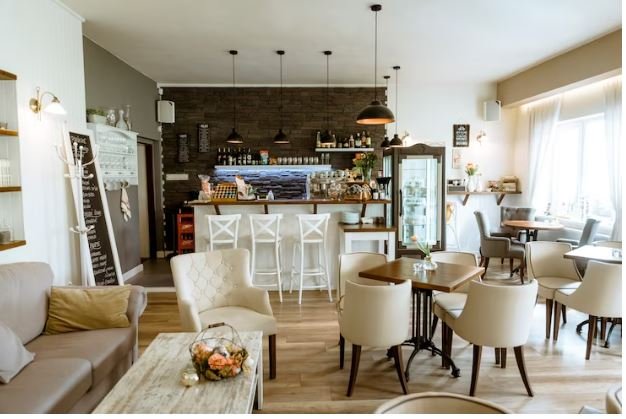 Wrapping Up
Maintaining a consistent cleaning process is nearly impossible when you're on a tight schedule, especially in restaurants, which are always busy. And on the other hand, it's crucial to maintain a clean environment to grow continuously in the restaurant business. There is no denying that hiring a professional cleaning service can assist you in maintaining a healthy environment. So, don't take the hassle on your own; everything will be messed up. Hand over the duty to the professionals and save your time and money.
We have been working in this profession for a long time and know how to satisfy our clients appropriately. If you need a professional cleaning
service and want more information, then knock us at – https://www.spotlessmagicworld.com/
FAQs
Q. What Are the Benefits of Hiring Professional Home Cleaners?
Prevent unnecessary illness by removing dust and germs
Improves air quality
They provide high-quality cleaning service
Provide deep cleaning
Prevent bacteria and viruses