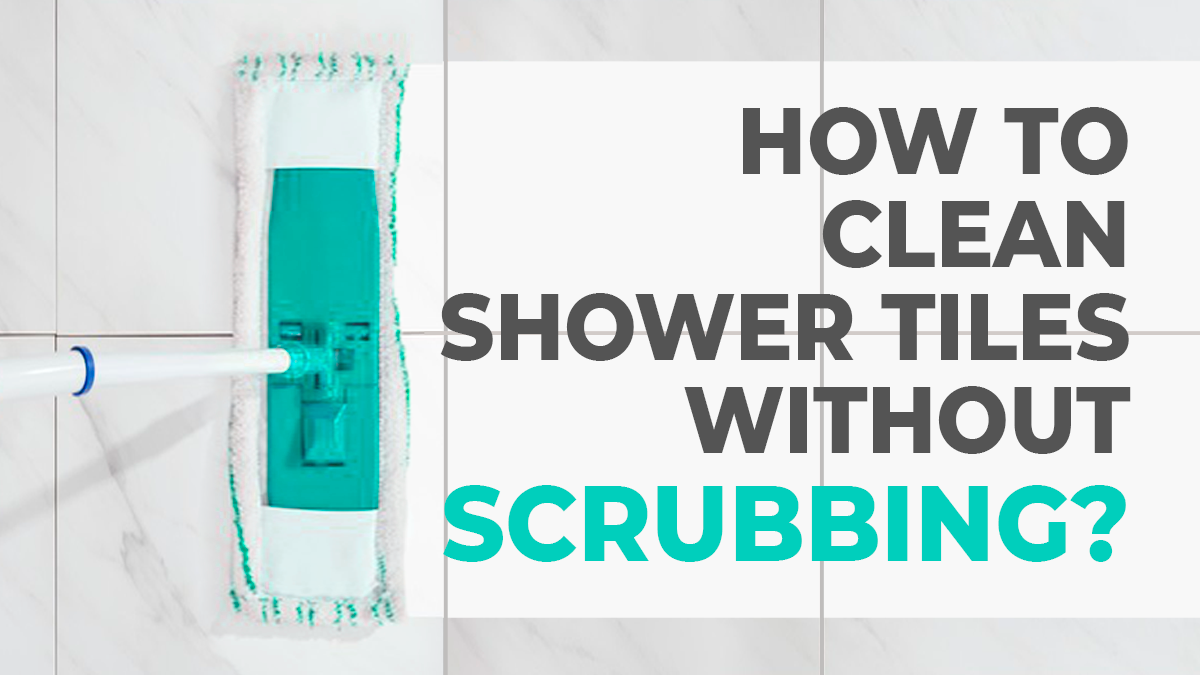 How to Clean Shower Tiles Without Scrubbing?
Tiled shower floors are the most preferred choice for almost every homeowner for their striking shiny appearance. But over time, it loses the glossy effect because of everyday wear and tear, soap scum, water spots, dirt, grime, and other environmental factors.
However, when it comes to cleaning tiled surfaces, it's very convenient to wash, but cleaning the floor by scrubbing is a little exhausting and time-consuming. Moreover, you can't go for weeks without cleaning because doing so causes severe health and cleaning risks. Then what is the solution, and how to clean shower tiles without scrubbing? Gotcha! Here are the answers! Before we dive into the solution, let's see some rules for keeping shower tiles clean to ease your hassle.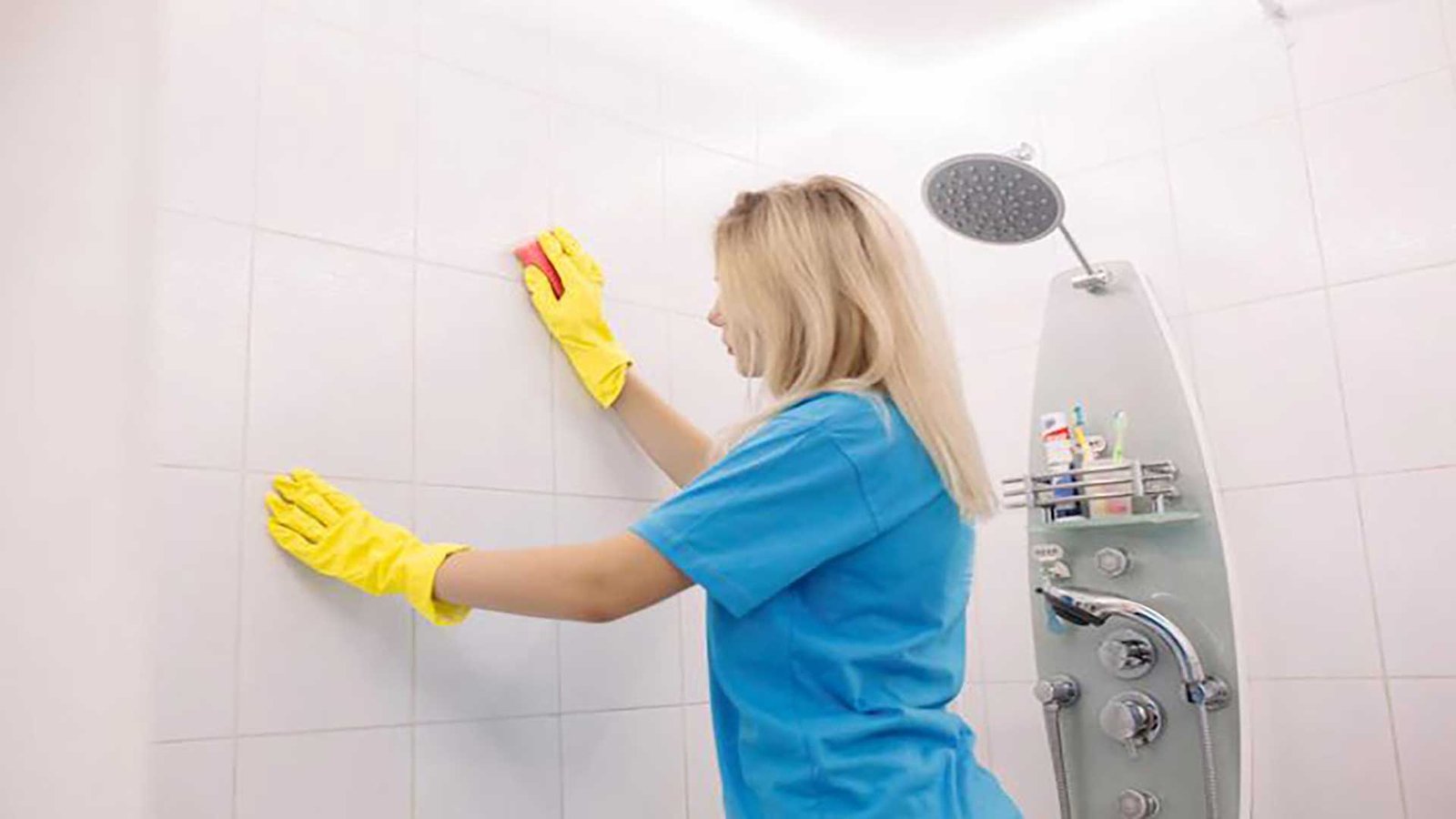 Rules for Keep Shower Tiles Clean
Shower tiles often require extra cleaning and TLC, and regular cleaning can prevent grime, dirt, or germs from building up and save time in the long run. Here are the rules –
After every shower, remove the water using a squeegee
Wipe the shower daily
Purchase a set of shower cleaning supplies, and clean your shower each day after usage
Tackle mold and mildew
Clean grout stains using steam
Reduce moisture by using fans
If you have glass shower doors, clean it regularly to prevent soap scum buildup
Upgrade the shower curtain and maintain frequent cleaning
10 Easy Ways to Clean Shower Tiles without Scrubbing
We all know how hazardous it is to scrub the grout, but luckily there are more options to opt-out of that remove dirt without putting in too much effort. Check out these 10 easy ways to clean shower tiles without scrubbing –
1. Use Vinegar
Vinegar is an anti-bacterial solution to remove dirt from the grout. It's a moderately strong acid that helps break down bacteria and mold.
Mix ½ cup of white vinegar with 1 liter warm water, then pour the mixture into a spray bottle and spray a generous amount of mixture layer over the tile grout. Leave it for 30 minutes to soak off all the soap scum and grime, then rinse the tiles thoroughly.
2. Clean with Baking soda Paste
Baking soda is a mild abrasive and natural deodorizer that is considered an effective cleaner for many surfaces, including shower tiles. It is effective in removing both bad smells and stains.
Mix an equal amount of baking soda and water to make a thick paste. Apply the paste over the area where you want to clean it, and then leave it for 15 minutes. You can use vinegar spray over the baking soda paste on the grout; you'll see some bubbles. Bubbling will lift the dirt. Then rub the mixture in a circular motion and rinse it off.
3. Apply Hydrogen peroxide
Bacteria and fungi are what cause stains and odors on shower tiles, and hydrogen peroxide is the solution that kills bacteria and fungi. It easily removes hard water stains, soap scum, and other dirt and grime.
Mix hydrogen peroxide with water and spray it on the grout; let it sit for a minute, then rub it in a circular motion and rinse it with water.
4. Use Oxygen Bleach
Oxygen bleach is one of the magical cleaning solutions. It is milder than other bleaches for cleaning. It works to dissolve bacteria and grime, remove dirt from grout lines and make the grout white. Mix an equal amount of oxygen bleach with warm water and wait for the mixture to dissolve. Then apply it to the grout. Let the mixture settle for at least 15 minutes, and then rinse the tiles. You can use a toothbrush to deeply clean the grout lines.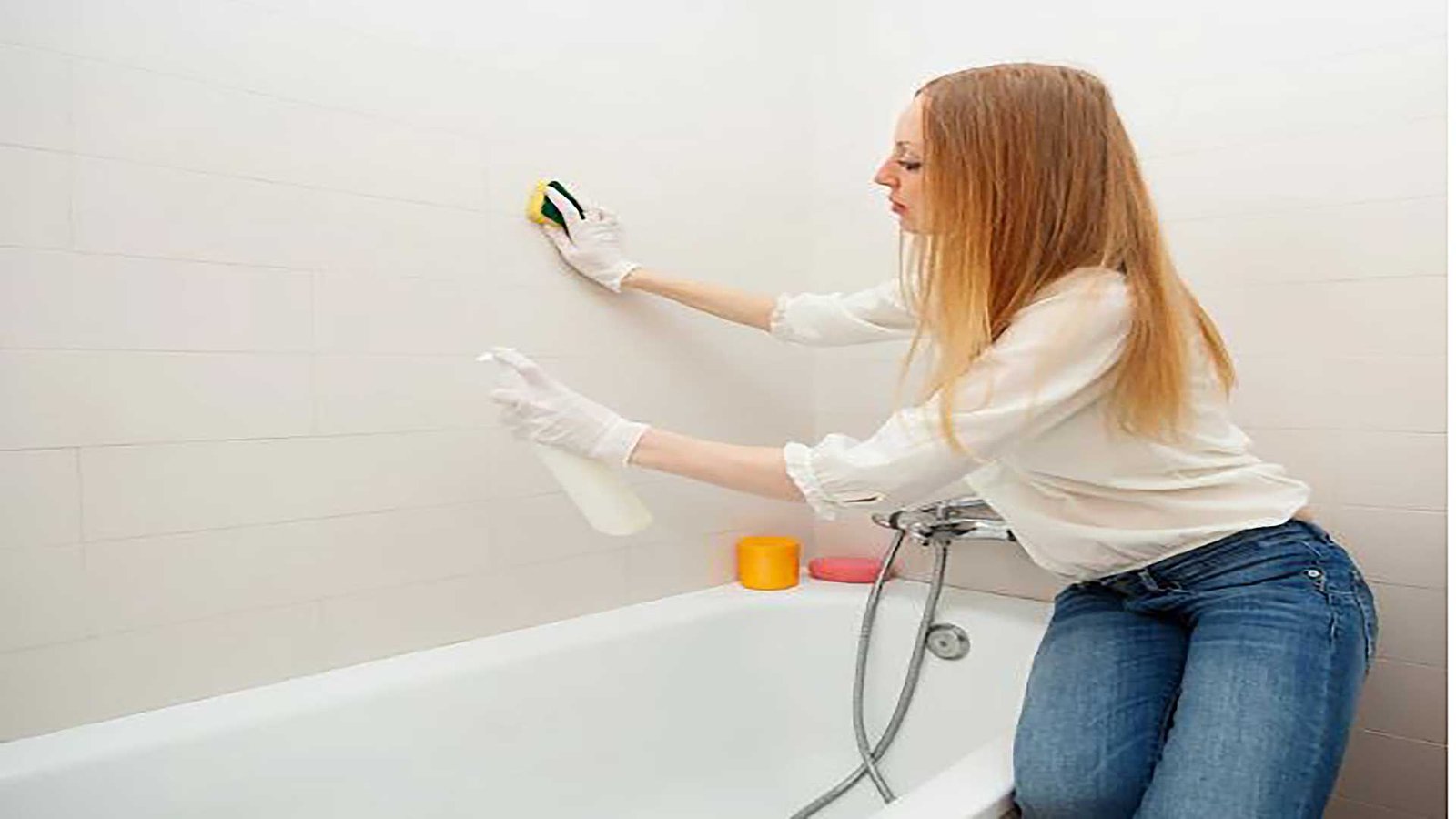 5. Try Chlorine Bleach
Chlorine bleach is a strong bleach product to use, and it's a harsh cleaner. It's also a great disinfectant product. Because it's a strong bleach, it's recommended not to use it regularly.
Mix chlorine bleach and water in equal amounts, pour it into a bottle and spray it on the grout. As usual, set it for 10 to 15 minutes, rub it with a stiff brush or an old toothbrush, and then rinse it with water.
But a reminder, you can use the bleach occasionally for a quick fix. Using it regularly may cause damage to the grout tile over time, as it is a strong product.
6. Use Vinegar and Dish Soap
Vinegar and dish soap are great cleaning agents, as vinegar has a high acidity, so you won't need to scrub the tile. It can remove most stains and dirt from shower tiles, but the vinegar smell is not pleasant to some people. So it works better with another cleaning product, like dish soap.
However, mix the two ingredients in equal amounts, pour them into a spray bottle, and then spray it onto the tiles to cover it all. Allow it to sit for one hour before rinsing it with cold water.
7. Use Baking Soda and Bleach
Baking soda and bleach will leave your shower wall and tiles shiny and clean. Mix the right amount of bleach and baking soda into a paste, brush it onto the shower tile or grout using a toothbrush, and rinse it away. Because it is a strong cleaning solution, it will clean the shower tiles all at once. However, you must use it in the right amount because too much liquid bleach can damage the shine of the tiles.
8. Use Alkaline Cleaners for the Grout Lines
The alkaline cleaner is the most available cleaner you'll get from any nearby store. These store-bought formulas work wonderfully. Every product that is bought from the store has its own instructions. So follow the instructions after purchasing any cleaning product from the store.
9. Try phosphoric Acid Cleaner
The phosphoric acid cleaner is another excellent and handy solution to clean shower tiles without scrubbing. Though this cleaner is a little harsh, this type of cleaner is suitable for different surfaces. It won't damage the tile. You can use phosphoric acid cleaner to clean your shower tile or grout regularly.
Allow the phosphoric acid solution to absorb the minerals for at least 15-20 minutes. Rub in a circular motion, and then rinse it with water. After that, dry your tile surface by hand to prevent spotting.
10. Try Steam Cleaner
If you don't want to use harsh cleaners, a steam cleaner is a good way to clean shower tile without scrubbing. Steam cleaners remove stubborn dirt without cleaning products. A steam cleaner uses hot water that makes the dirt and grime loosen before the mop head absorbs it.
Key Takeaways –
Nobody wants their aching arms to soar after hours of scrubbing shower tiles. Therefore, work smartly and choose the suitable method and product to clean the shower tile. The list above of 10 easy ways to clean shower tiles without scrubbing will save you time and spare you from hassle. So try this out, and stop scrubbing!